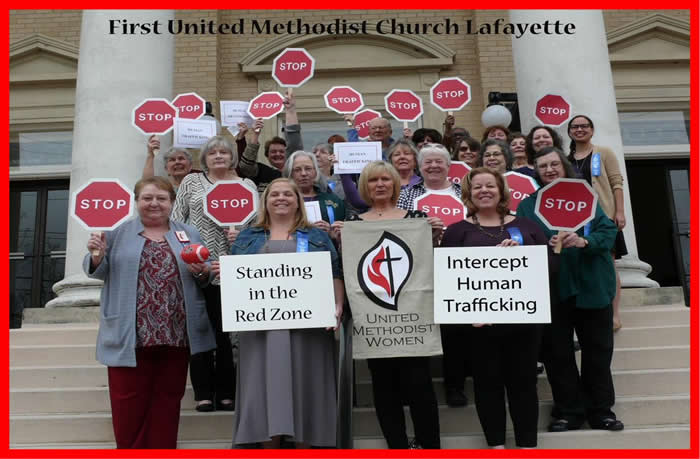 Social Actions is a part of the UMW ministry that crosses many paths and touches many lives with our advocacy in social areas to include climate justice, economic inequality, global justice/peace, human trafficking, immigration, maternal/child health, peace building, racial justice which includes attention to mass incarceration and criminalization of communities of color, and women's rights. We are committed to growing in and working for Jesus Christ through ours actions and finances, with the historical interest in women, children, and youth. Great or small, your UMW's organization provides the action of "faith, hope, and love" around your community, the state, the nation, and the world.

Please go on line and look at resources from National United Methodist Women (unitedmethodistwomen.org). Read Action Alerts. Read your Response magazines. Remember, items of interest are always on the news channels.

The priority focus issues for 2018 was Economic Inequality, Climate Justice, Criminalization of Communities of Color, and Maternal and Child Health. Don't let this limit your Social Actions reports, other items will be accepted. We want to hear about your great works, no matter the size!


The next Social Action Event will be in 2019 and we will get back on our every other year rotation with the Spiritual Growth Retreat.